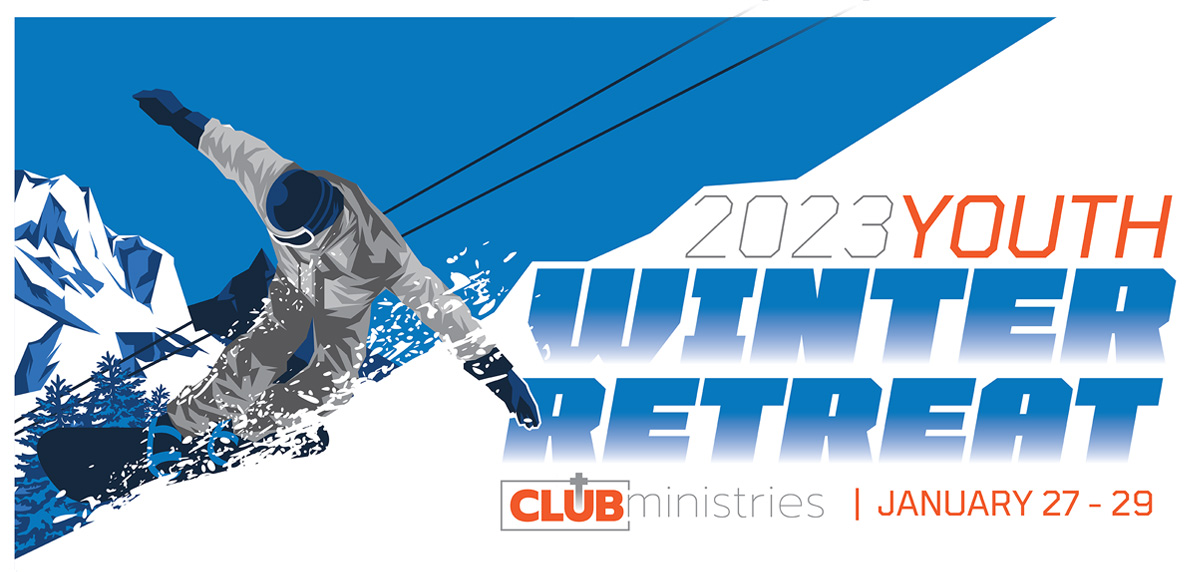 Youth Winter Retreat - January 27 - 29, 2023
Retreat Cost: $154 each person
Commuter with meals: $88
Commuter (program only): $42
CLUB Ministries is super excited about our annual Youth Winter Retreat, January 27-29, 2022! As in years past, the retreat will be held at the Blowing Rock Conference Center in Blowing Rock, North Carolina. Youth Winter Retreats are led by a caring program staff and are designed to present the Gospel plus encourage and equip youth and their leaders to survive as Christians in a non-Christian world. The weekend will be filled with music, speakers, seminars, skits, skiing and snowboarding, sports and surprises! Check out details below and see the registration/release information on the right.
Group Leader: Please collect each individual's retreat money and send one check for your group to:
CLUB Ministries
Attention: Denise Williams
1871 Queens Meadow Ct.
Asheboro, NC 27205
We will ski/snowboard/ice skate Appalachian Ski Mountain Saturday evening from 5-9 pm.
Lift Tickets: $29 (adult) | $25 (youth/seniors)
Ski Rental: $21 (adult) | $16 (youth/seniors)
Snowboard Rental: $26 (all ages)
Lesson: $17 (not required but a good idea for beginners)
Ice Skating: $16 (2-hour sessions)
A combination of 15 or more skiers, boarders and/or skaters is required for group rates. One complimentary slope ticket and rental will be issued with each 15 paid skiers, boarders and/or skaters. Reservations must be made and prepaid at least one week prior to your arrival in order for group rates to apply.
Please note, to qualify for the low group rate, you must go online and sign your group up directly through App Ski Mountain. You will be paying them directly. Click here to visit their website.
Please register as soon as possible. This retreat will fill up!
A notice will be placed on this page when the retreat is full.
Denise Williams is our CLUB Ministries Winter Retreat Registrar -
please email her with questions.
In the event CLUB Ministries should have to cancel this retreat due to unforeseen circumstances, your church will receive one check back less $30.00 per person to assist in covering lodging, planning and program expenses.
In the event of a snowstorm, we will have the retreat as planned unless Blowing Rock Conference Center is forced to close. Please call them at 828-295-7813 if you have questions as to the retreat being cancelled. Please make special provisions to ensure a safe trip.
Your participation in The CLUB Ministries Retreat serves as your approval to use video and retreat photographs of you for promotion of future CLUB Ministries retreats. If you disagree, please contact The CLUB Ministries before attending.